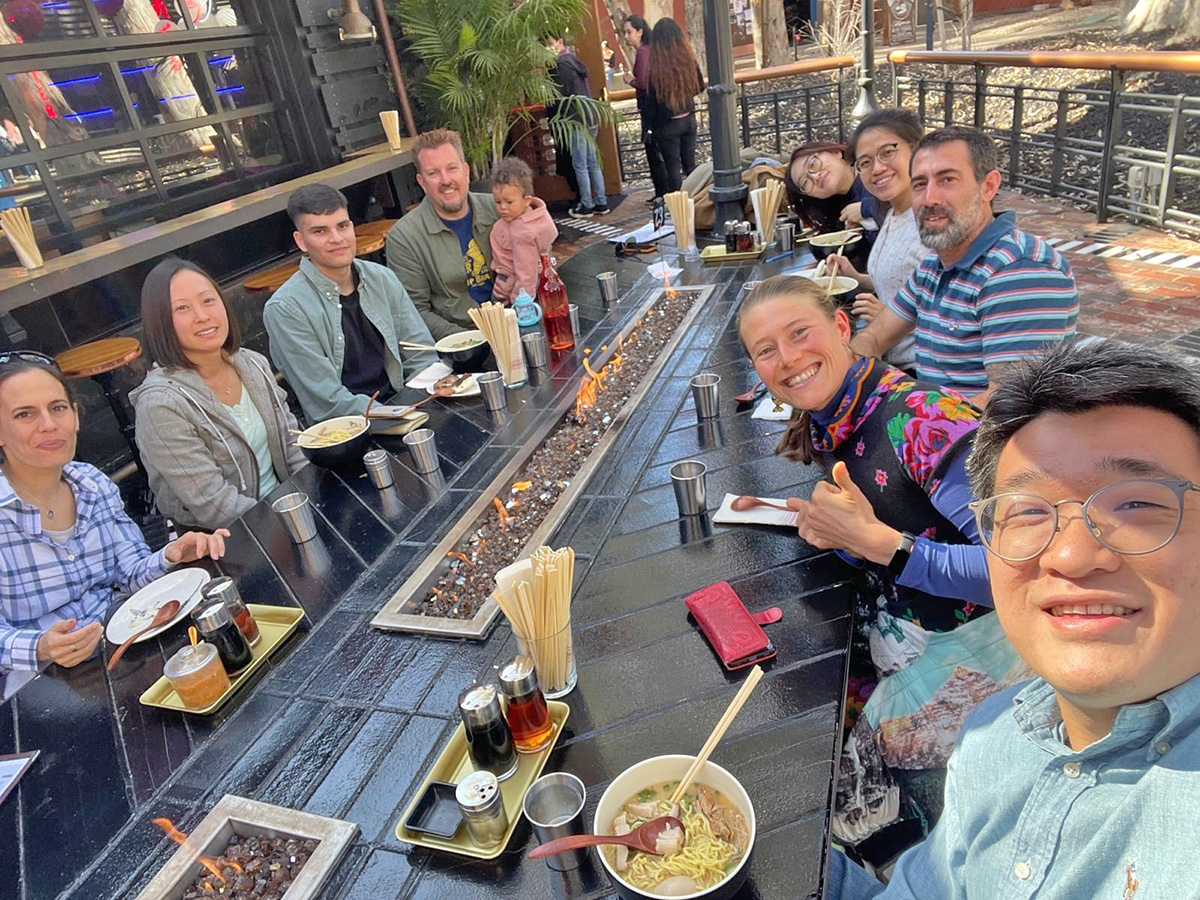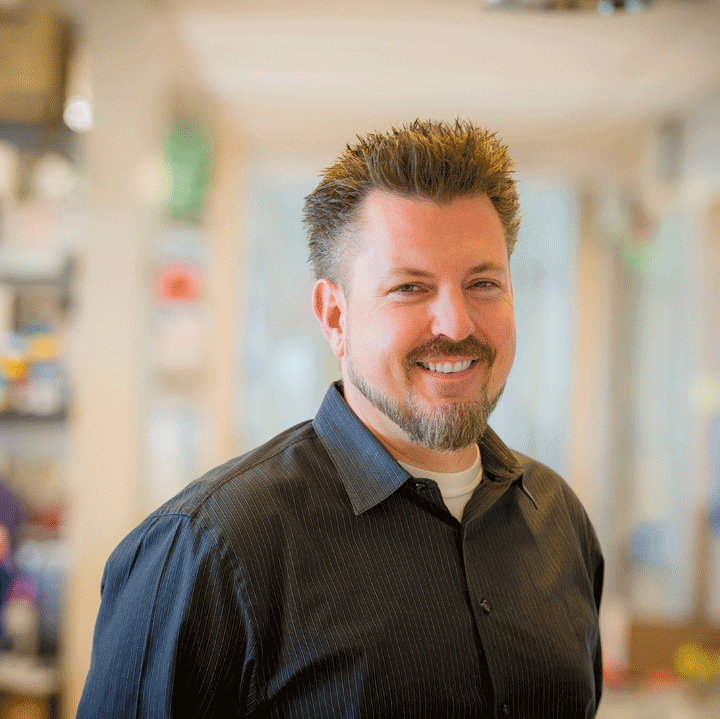 David Traver, PhD
Principal Investigator
Click for Bio
David performed his graduate work in the laboratory of Irving Weissman at Stanford University where he developed mouse models of myeloid leukemia and identified myeloid-restricted progenitor subsets. He then joined the laboratory of Leonard Zon at Harvard University where he characterized the cellular biology of the zebrafish hematopoietic system.
Since starting his own laboratory in 2004, David has received a Career Development Award from the National Institutes of Health, a New Faculty Award from the California Institute for Regenerative Medicine, and Scholar Awards from the March of Dimes Foundation, the American Society of Hematology, the Sidney Kimmel Foundation for Cancer Research, and the Leukemia and Lymphoma Society.
Most recently, David was awarded the Till and McCulloch Award in 2019 from the International Society for Experimental Hematology for his pioneering work on hematopoietic stem cell development.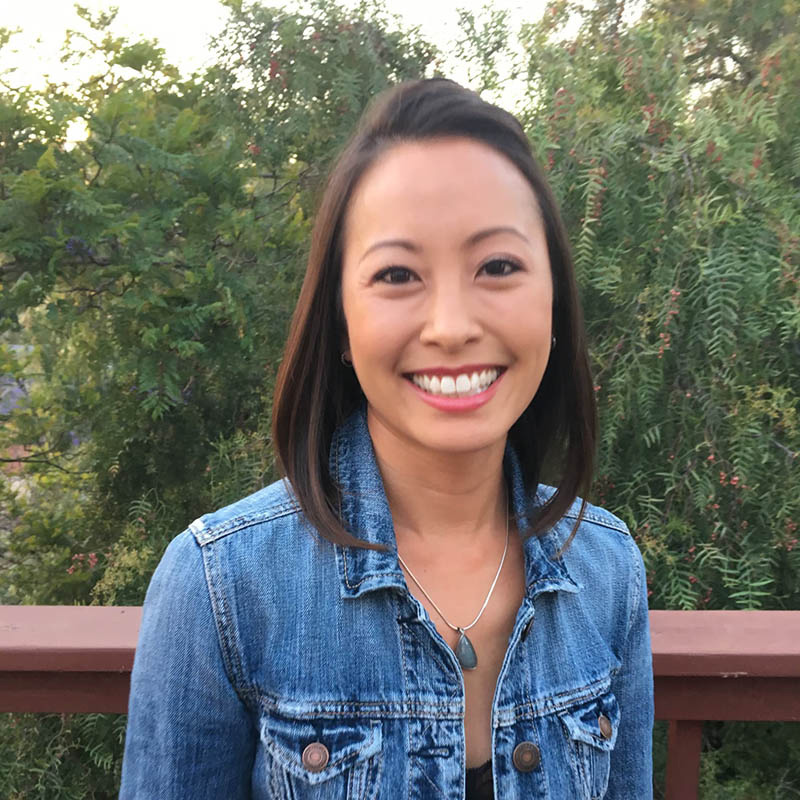 Karen Ong
Laboratory Manager
Click for Bio
After graduating from UCSD with degrees in Biology and Visual Arts, Karen joined the laboratory in the Fall of 2006. Karen both headed the Flow Cytometry Core Facility in the Division of Biological Sciences at UCSD and performed experiments as a Staff Research Associate to study the role of the Wnt signaling pathway in the development and function of hematopoietic stem cells. In 2011, Karen was promoted to Laboratory Manager.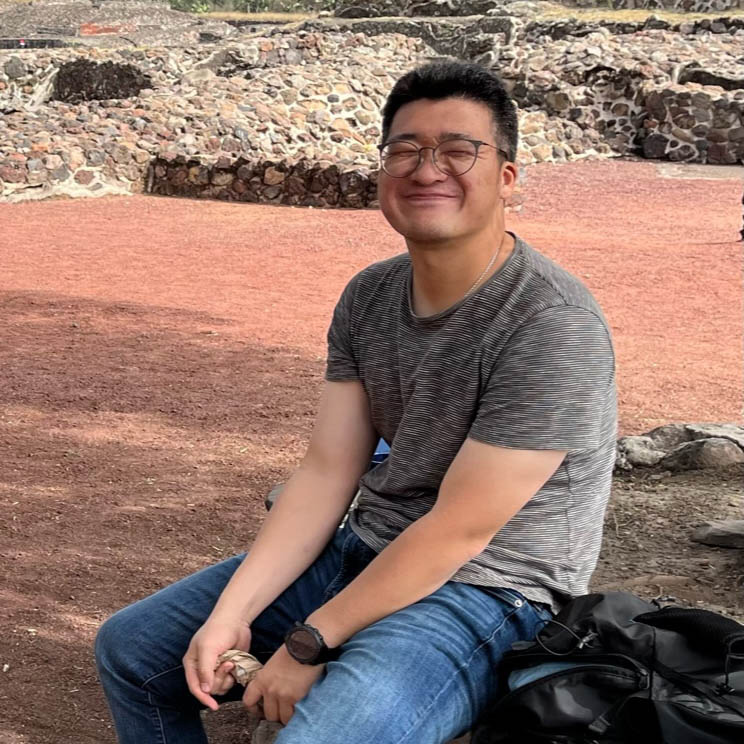 Po Yuan Chen, Ph.D.
Postdoctoral Fellow
Click for Bio
Po-Yuan Chen holds a bachelor's degree in Biomedical Sciences from CGU, Taiwan, and a Ph.D. in Basic Medical Sciences from NCKU, Taiwan. During his graduate work, he focused on using zebrafish as an animal model to study the toxicity of vitamin B6 supplementation under seizure occurrence, the potential treatment of B6 supplement-induced toxicity, and the role of B6 catalytic enzyme, PNPO, in the zebrafish development. After completing his Ph.D., Po-Yuan joined the Traver lab in October of 2022 and continues to work with zebrafish and focuses on investigating the Notch signaling pathway in the development of hematopoietic stem cells.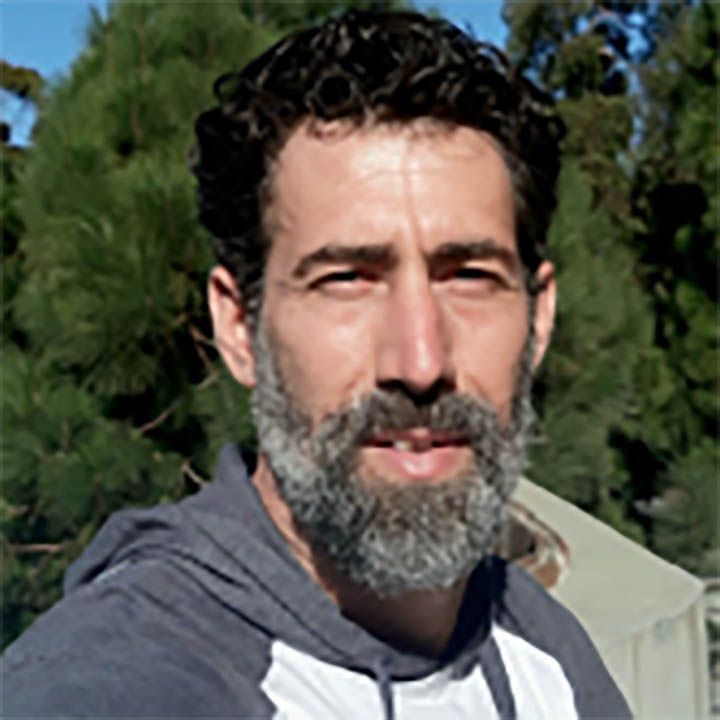 Shai Eyal, Ph.D.
Postdoctoral Fellow
Click for Bio
Shai Eyal graduated in Biology in 2008 from The Hebrew University of Jerusalem, Israel. He then continued and obtained his MSc and PhD in Molecular Biology and Embryonic Development in 2017 at the Weizmann Institute of Science, Israel. Shai's PhD Thesis was focused on the formation of bone superstructures and the molecular signals that regulate their patterning in murine model organism.
Shai joined the Traver lab in 2017 as a postdoctoral fellow. He is studying the role of Notch signaling during hematopoietic stem cell emergence in the embryo. In addition, he is collaborating with several leading labs to develop a robust platform to systematically track the developmental trajectories and fates of mesodermal lineages by combining lightsheet microscopy, computational biology, and the power of the zebrafish model organism.
Outside of the lab, Shai enjoys the perfect San Diego weather and likes to surf, climb, and bike. Occasionally he will stay home to homebrew some Hazy IPAs and Milk Stouts.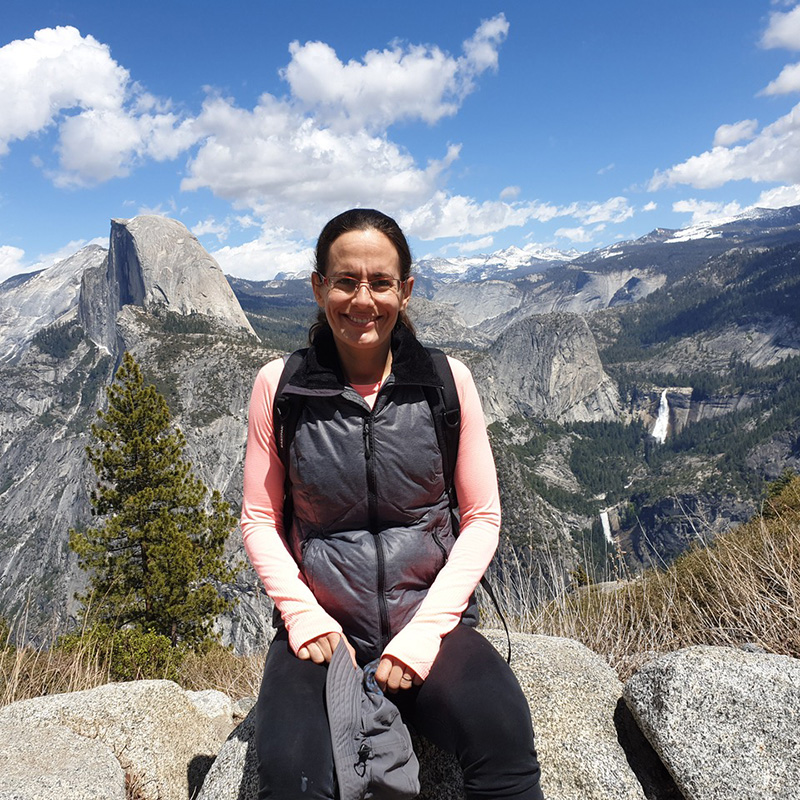 Tamar Dishon, Ph.D.
Postdoctoral Fellow
Click for Bio
Tamar Dishon graduated with her BA in Biology in 2005 from The Technion – Israel Institute of Technology, where she also completed her MSc degree. She then obtained a PhD in Biology from Bar Ilan University at 2013, focusing on the development of balance organs in jellyfish under ocean acidification conditions.
Tamar joined the Traver lab in 2021, after working in pharmaceutical and medical device companies for 7 years. Using mRNA sequencing, she is working to identify the downstream targets of the Wnt9a/Fzd9b/EGFR signal in hematopoietic stem cells and profile the genes involved in cell commitment towards hematopoietic stem and progenitor cells.
In her free time, Tamar loves taking her family across California and neighboring states to explore the magnificent nature they offer. She is also obsessed with making sealed terrariums, making her office look like a nursery.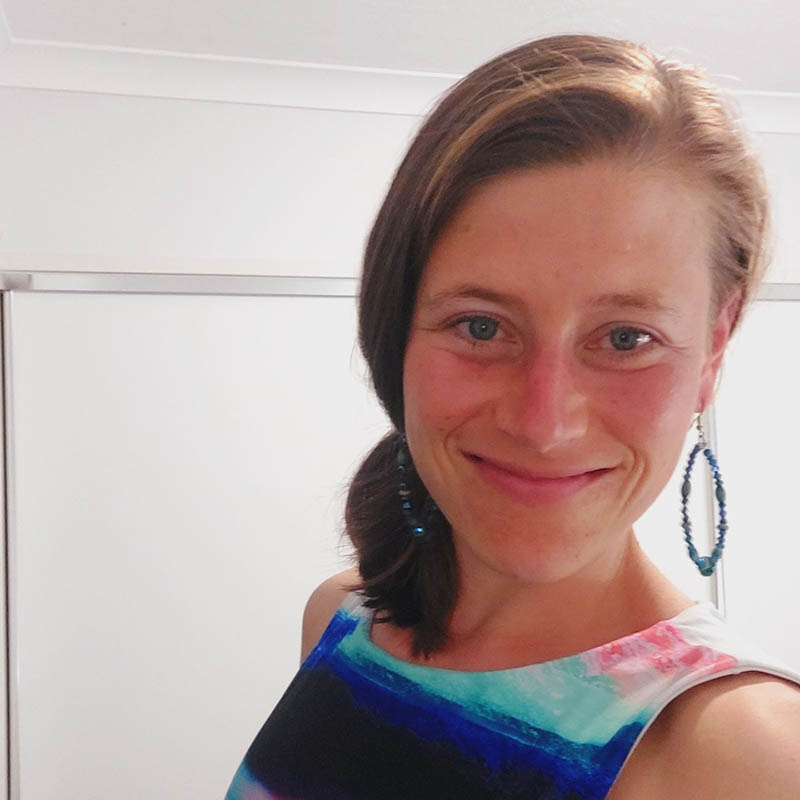 Lin Grimm, Ph.D.
Postdoctoral Fellow
Click for Bio
Lin gazed upon her first developing zebrafish embryo during her bachelor studies in Freiburg, Germany. It did not take long until she got hooked by the wonders of developmental biology. Fascinated by how organs are formed, she learned how to model Parkinson's disease in zebrafish in Prof. Dr. Wolfgang Driever's lab and then finished her Master thesis in 2014, exploring the mechanisms of collective cell migration in Prof. Dr. Virginie Lecaudey's lab.
She stayed with the fish as her favourite model organism but moved to Brisbane, Australia where she explored the molecular mechanisms of lymphatic vasculature development in Prof. Dr. Ben Hogan's lab at the University of Queensland as her PhD project, which ended in 2020.
Just prior to the COVID lockdown, Lin helped relocate the lab to Melbourne and continued her work as a postdoctoral fellow now in the context of cancer research at the Peter MacCallum Cancer Center and in association with the University of Melbourne until 2021.
Switching gears to study haematopoiesis, Lin joined the Traver lab in 2022.
She enjoys her highly collaborative projects involving lineage tracking and cell line profiling in zebrafish and is also excited to be working on cellular reprogramming of human stem cells into hematopoietic stem cells.
Outside of work, Lin likes mingling with her lab members for some fun activities, she loves exploring the city trying out new things and living an active lifestyle including boxing, hiking, weight lifting, creative activities and much more.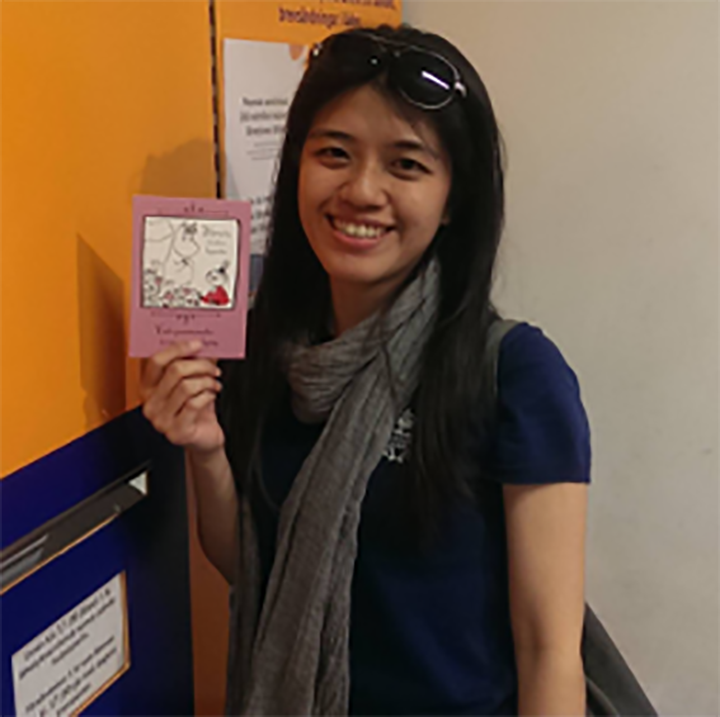 Hung-Chi Tu, Ph.D.
Postdoctoral Fellow
Click for Bio
Hung-Chi worked as a medical technologist of molecular diagnostics after completing her bachelor's degree at the Department of Medical Laboratory Science and Biotechnology of NCKU in Taiwan. Later she completed her Ph.D. at The Institute of Basic Medical Sciences of NCKU under the guidance of Professor Tzu-Fun Fu, with her thesis project focused on characterizing the impact of folate signaling on hematopoiesis, cardiovascular development, UV susceptibility, and melanocyte biology, using the zebrafish model.  Hung-Chi joined the lab in February of 2020.  Continuing her interest in hematology, Hung-Chi is now studying the role of Notch signaling during the emergence of hematopoietic stem cells.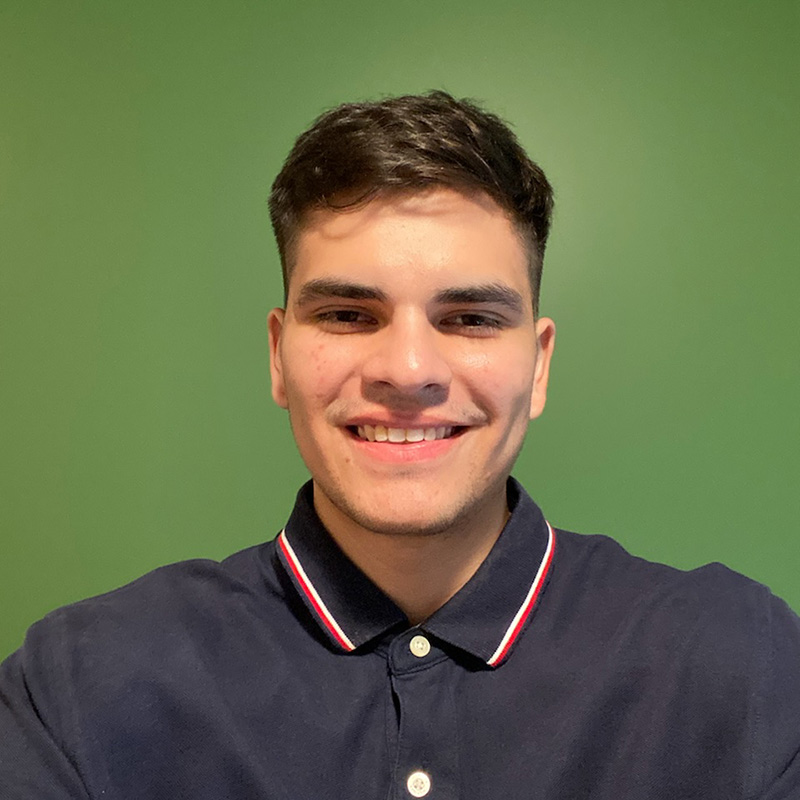 Jose Chacon, B.S.
Doctoral Student
Click for Bio
Jose completed his undergraduate degree in Cell and Molecular Biology at California State University, Northridge (CSUN). He started his research experience studying neural crest cells in chick development under the mentorship of Dr. Crystal Rogers at CSUN. He later continued neural crest work at Caltech in Dr. Marianne Bronner's lab, working under the mentorship of Dr. Erica Hutchins to study RNA-binding proteins in neural crest development. During his last year of undergrad, Jose also worked remotely as a research assistant in Dr. Rhiju Das' lab at Stanford, where he worked to identify structured regions of the SARS-CoV-2 genome in a team effort to help aid therapeutic design.
Jose joined the Traver lab in 2022, where he continues his fascination with developmental biology. Now studying hematopoietic stem cells and their niche environment in zebrafish, while also conducting work with human pluripotent stem cells.
Outside of the lab, Jose enjoys playing basketball, soccer, spending time with family, and writing occasionally.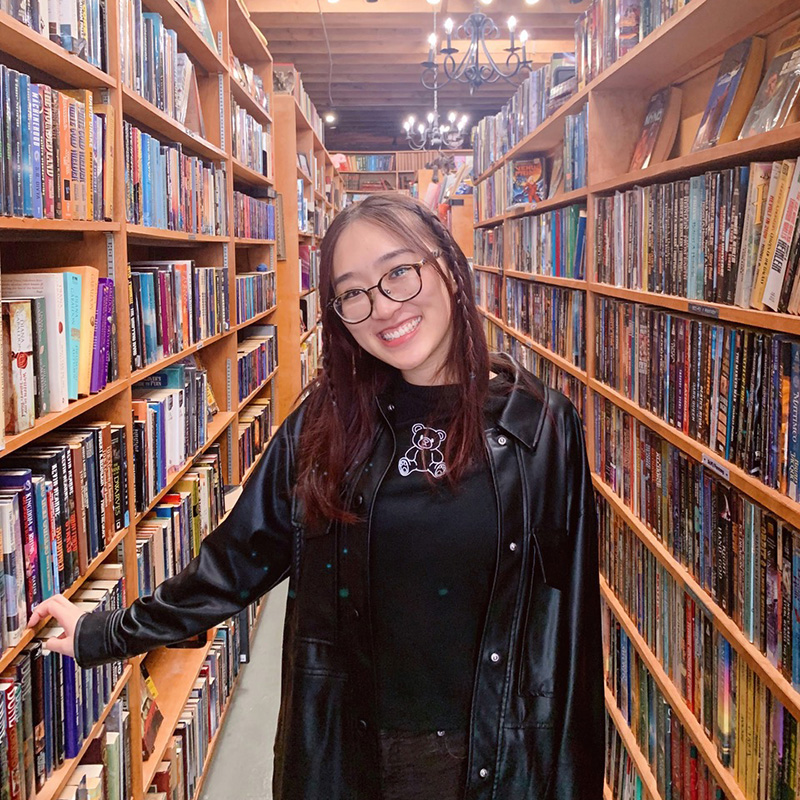 Jessican Lin, B.S.
Master's Student
Click for Bio
Jessica first joined the Traver Lab as an undergraduate volunteer with an interest in stem cell biology. After graduating with a B.S. in General Biology and a minor in Psychology from UCSD in 2022, she continued her research as a master's student in the BS/MS program. Currently, she works alongside postdoc fellows Hung-Chi Tu and Shai Eyal to characterize the role of Notch ligands in the development of hematopoietic stem cells. Outside of the lab, she enjoys exploring cafes and finding new books to read.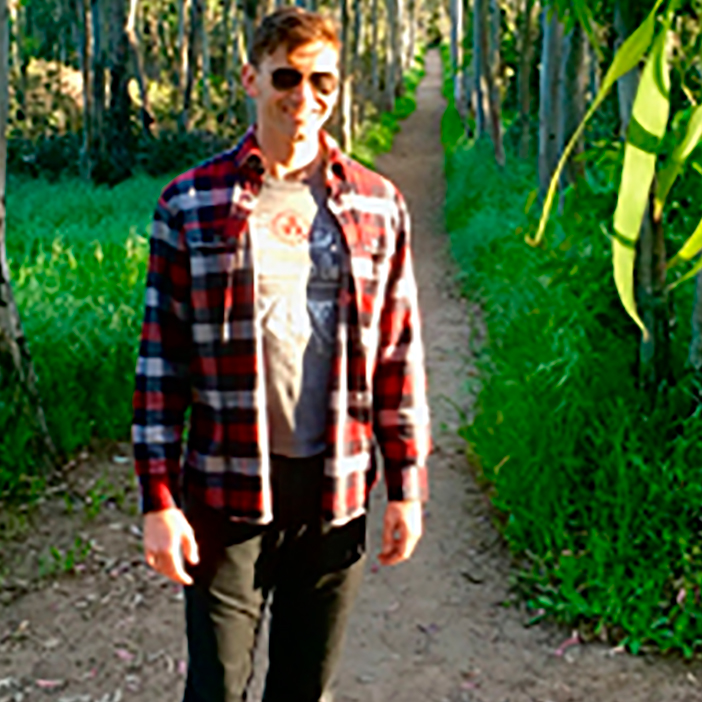 Clifford Wright, B.S.
Master's Student
Click for Bio
Clifford is a UCSD transfer student who joined the lab in 2020 within the BS/MS program.  He has worked in many labs concomitantly with his studies in biology. He began his work at The Scripps Research Institute working with in vivo murine models of autoimmune induced silicosis.  He later worked at Sanford Burnham Prebys Medical Research Institute using in vitro models to investigate tumorigenesis and inflammatory pathways in a high-throughput format. Clifford is new to zebrafish and hopes to greatly expand his theoretical knowledge during his time as a Master's student in the Traver lab, with aspirations to pursue a PhD.